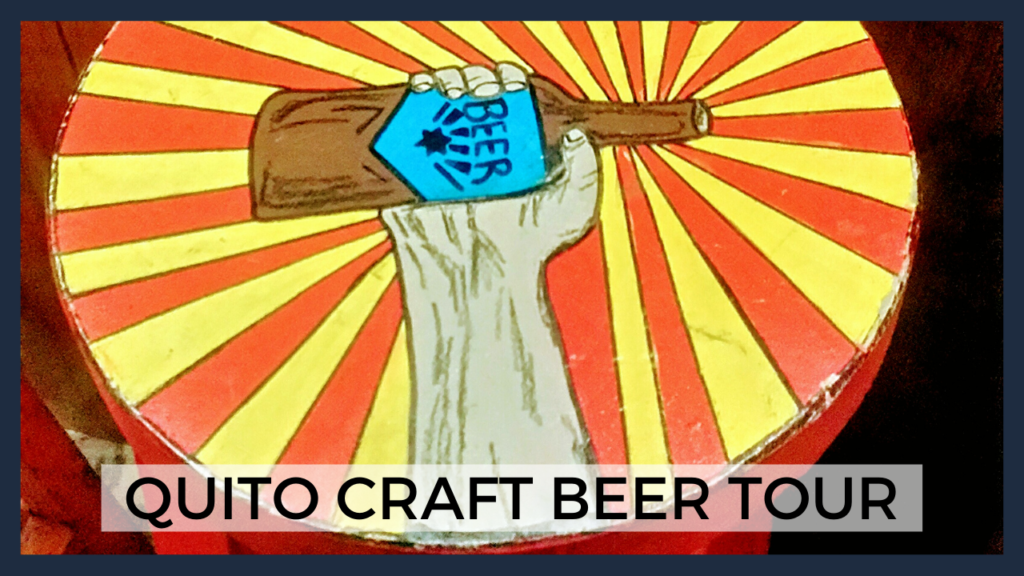 Tour Description
Craft beer has been part of Ecuador and Quito's history for more than 500 years now. Back in 1566, Fray Jodoco Rique established the first brewery in the American continent, inside the San Francisco de Quito convent, making it the birthplace of the first beer in America. This variety of beer was brought to Quito by Fray Jodoco Rique from Flanders, Belgium, a renowned brewing region.
Even though Ecuador was home to first beer in America, beer culture changed drastically in the modern era. Up until the year 2000, Ecuadorians had only 2 options when it came to beer. A monopoly was created with the local beer brand -Pilsener reigning supreme and doing anything in its power to prevent foreign brands to come into the country and keeping a tab on any local production. This all changed during the early 2000s when the import taxes and tariffs for hard liquor went up dramatically and small entrepreneurs took advantage of a loophole which didn't overtax materials to make beer only final products. These entrepreneurs saw a need for a substitute product for hard liquor and were able to create unique recipes and flavors for a more sophisticated crowd.
The most interesting thing about this was that each brewery began to adopt a lifestyle or a culture that was attached to their brand, nowadays you can visit this craft beer scene where you will find a great atmosphere full of hipsters and trend-setters where you can enjoy your favorite craft beer along with live music, art exhibits, beer tastings, food trucks, and many new and exciting offers.
Quito Craft Beer Tour Itinerary
You will be picked up at your hotel at the scheduled time by your bilingual guide. After a quick meet and greet you will head to your first stop…
On the way to your first stop you will be able to take in Historic Quito at night; enjoy the lack of traffic, get a new perspective of downtown, and take in the crisp night weather. After this gorgeous drive-by, your first stop is at a Gastropub & Beer Store. This beer store is the first in its class in Ecuador, boasting more than 300 craft beer varieties in stock from all around Ecuador. Its a great place to start your craft beer adventure in Quito. You have various environments to enjoy your beer, great food, great company and excellent music to chill out to.
After this stop we go a bit more urban. On the way to your second stop we will take some pics at a lookout point where you can admire the bohemian part of town which comes to life at night. Then off to the next stop, where we will visit a craft beer producer in the modern and hip part of town. You will be able to learn more about how craft beer is produced, taste old school artisan beers (including a great India Pale Ale), be part of this new craft beer scene, and have a great time along with tons of people enjoying some of the best craft beers available!
Get ready for a great night out on the town!
Cheers!
How much does this trip cost?

Included
Private transport
Private bilingual guide
01 beer tasting
01 snack tray at a stop
special tour souvenir
Not included
Extra beers or food not mentioned
Tips for the guide
Other souvenirs
Important Information
Trip Duration – 4 hours
Approx $50 USD in cash needed for extras
Bring a good jacket
Bring along your cellphone or camera
Carry your ID or passport copy
You must be 18 or older to join the tour