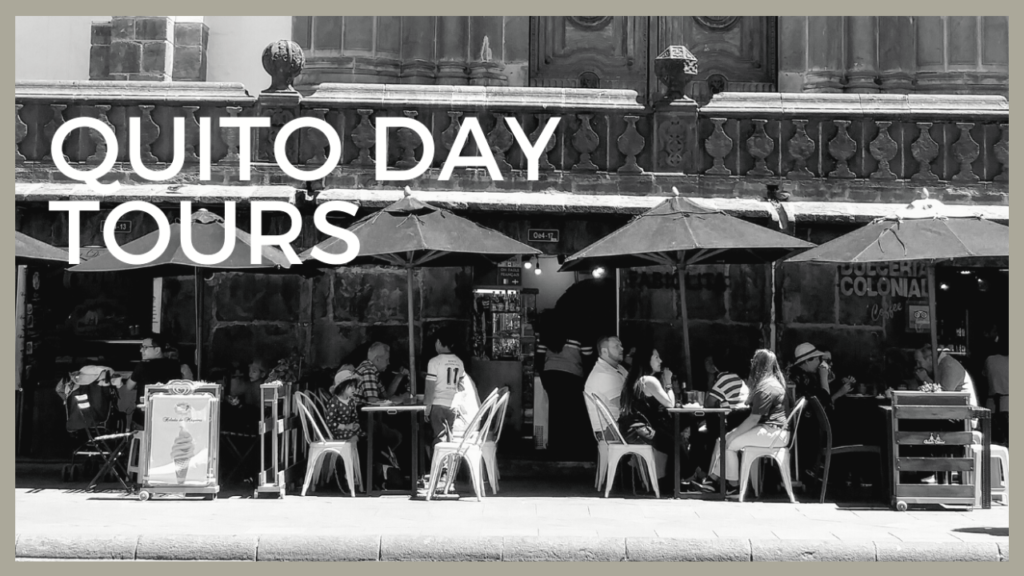 Cool things to do in Quito
Quito the City of Cool
Quito is a city that has something for everyone. You can enjoy and experience the capital of Ecuador on our Private Quito Day Tours.
It's a modern city, a historic city, and a hip and cool city nestled between mountains. Furthermore, you can experience ancient traditions, beautifully preserved Colonial monuments, and a modern cosmopolitan vibe.
New things to do come up every day in Quito
I was born and raised in Quito. Nevertheless, I find something new to do, eat or experience every time I go out exploring. Our private day tours from Quito stray away from the ordinary and try to adapt to new experiences available throughout the city. Additionally, I go out exploring and to research new happenings and new things you can do while visiting my hometown.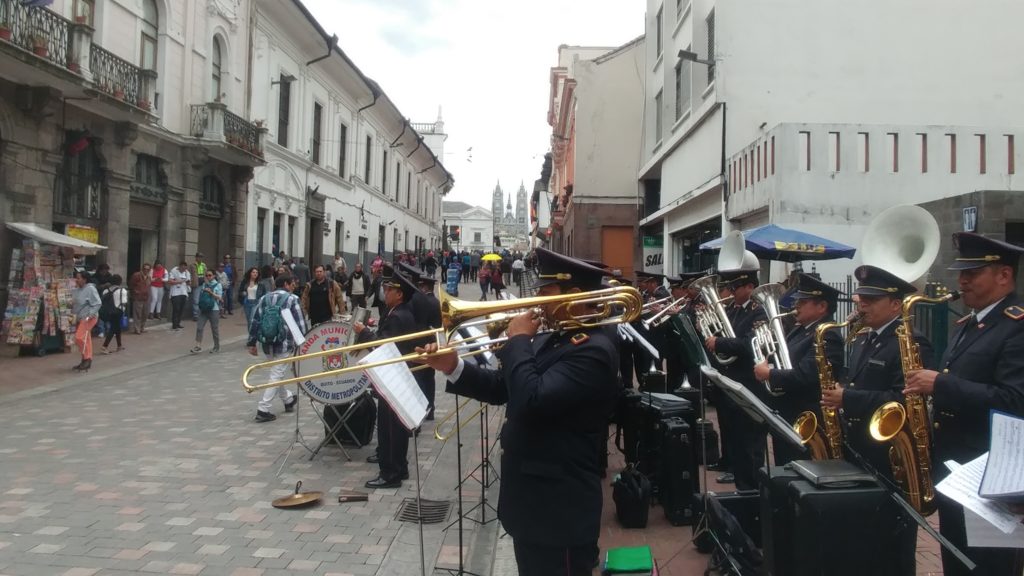 Not the same old Quito Day Tours
I have never been too happy with the day tours offered by other companies. Day tours in Quito always seem generic and outdated. Furthermore, most travel companies copy and paste the same old tours. On the other hand, I believe that private day tours in Quito should work around your wants and needs. Visiting every single church and square in the Historic Center, might not be your cup of tea. You could prefer to visit a new museum or enjoy a great cup of coffee on a Quito balcony. Some might want to stray away from crowds and have more time to explore off the beaten path sites. It's really up to you. Nevertheless, give us a call or contact us via email or chat and we can plan your day tour in Quito.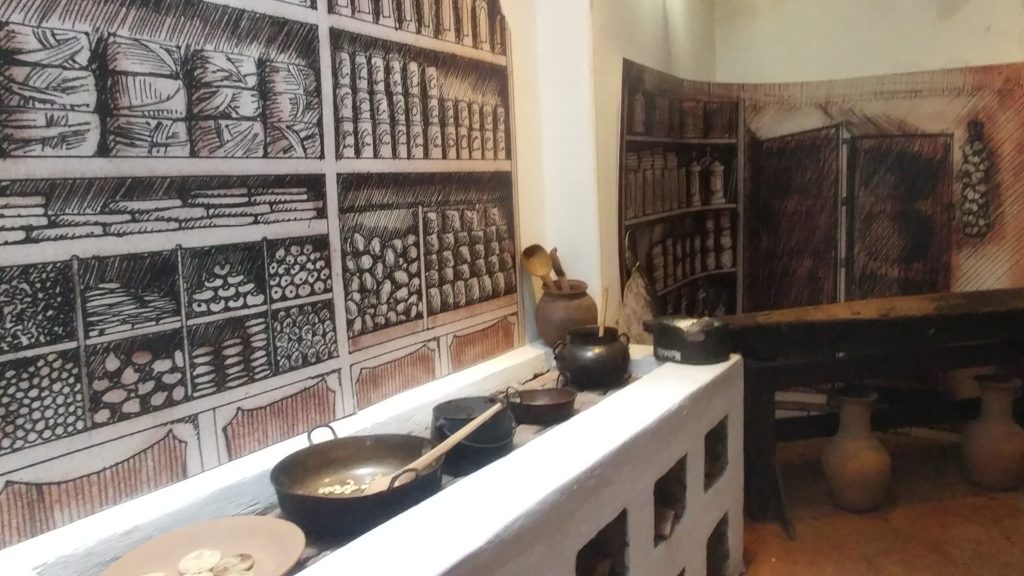 What to expect on our Quito day tours
We will include a city guide with great recommendations for places to eat and things to do. Keeping up to date with any happenings in the city of Quito.
I just went to the Historic Center and the Metropolitan Museum which is located across the street from the Presidential Palace was hosting a free exhibit of Salvador Dali's paintings. Moreover, on the way to Independence Square, the Quito Municipal band was playing traditional music. I made a stop at the Arch Bishop's Palace and I found a small fair which showcased traditional Quito sweets and snacks. Nearby, I visited a Chocolate Museum where I was taught about the different ways to make chocolate and got to taste some delicious samples.
You can visit a vintage coffee roaster who fills the air with the best smelling coffee in Quito. Furthermore, you can stop by one of my recommended cafes and enjoy a great cup of coffee on a Quito balcony. Moreover, you can marvel at the architecture and buildings and people watch while you have some of the best specialty coffees you have ever tasted.
Quito is full of surprises and unique experiences, you just have to know what to look for and you will have an unforgettable story to tell your family and friends back home.
Whether you have a free morning, free evening or a couple of days to spare we can find something great for you to do!
Our experiences include:
Half day tours in Quito (Historic Center and Equator Line Tour)
Full day tours in Quito (City Tour + Equator Line)
Bike tours in Quito (Urban Quito and Historic Quito on a bike)
Cooking class in Quito
Afternoon and evening tours in Quito (Coffee experience and Craft Beer Tour) we are the only agency that offers these two tours.
Get ready to experience Quito like a BOSS!