Plan your Ecuador and Galapagos trip with us
Galapagos and Ecuador
are back!
 62% of the population of Ecuador is fully vaccinated.  An incredible 99.7% of the Galapagos population is now vaccinated and tourists from around the world are finally coming back! 
It's the best time to find LAST MINUTE GALAPAGOS CRUISE DEALS, or to secure the best cruise options for the end of 2021 and 2022. 
*Updated Galapagos Entry Info: Starting October 23rd, visitors to the islands can travel with a negative RT-PCR Covid-19 test OR a complete vaccine card (14 days after final dose).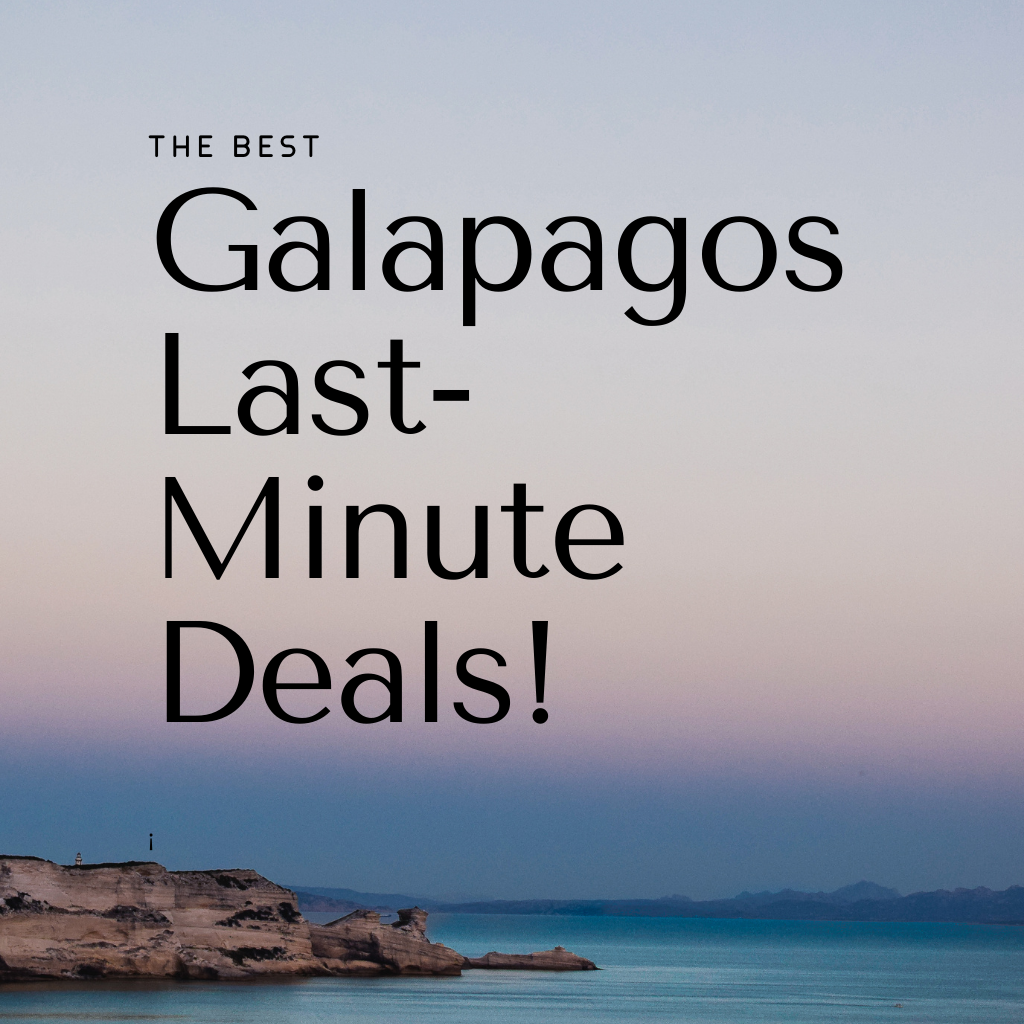 GALAPAGOS LAST MINUTE CRUISE DEALS
We have the best Galapagos Last Minute Deals hands down!
Galapagos Connoisseur is the only website with up-to-date Galapagos Last-MInute cruise availability. We work hand-in-hand with the best Galapagos cruise operators to provide you with the best last-minute Galapagos deals!
pagos deals
Ecuador and Galapagos Travel Concierge
Nowadays, there is a ton of travel information online. You can know everything and nothing about a destination. It's hard to maneuver in Ecuador if you are not a local. We will help plan your trip, provide helpful tips, restaurant advice, shopping know-how and will be there for you 24/7. Always ready to answer any question you might have or help you with any difficult situation during your time in Ecuador. Booking with us is like having a friend, buddy or "pana" in Ecuador. 
Book your Tailor-Made Tour
We don´t like ready-made packaged tours like you can find with other travel companies in Ecuador. We want to craft a tour with you. We mix your ideas and must-see checklist with our local experience and know-how. This way we can design a personalized hand-crafted Galapagos and Ecuador experience for you, your family and friends. We can discuss your travel plans over a private call. Over the phone we will exchange ideas, get to know you better and help you plan a trip that meets your needs and travel style. 
We will help you plan and book your Galapagos vacation. Whether you prefer cruising on a yacht or staying on land Galapagos is an amazing destination! 
Our Galapagos travel options include: 
The best deals on Galapagos Cruises.  
Personalized island hopping tours. 
Scuba diving day tours and liveaboards. 
Quito is ¨the city of cool¨. You will discover there is something fun and authentic to do in Quito for just about everyone.  
Our unique and signature tours include: 
Downtown Quito Sights and Tastes tour
Teleferico and 

Zero 

Latitude Experience
Ecuadorians are a very hospitable bunch. Let us show you a bit of this renowned Ecuadorian hospitality when you tour our beautiful country with us.  
Our Ecuador a la carte experiences include: 
Tailor-made journeys in mainland Ecuador
Day and overnight tours close to Quito
When you book your Galapagos cruise and Ecuador vacation with us you will work directly with the owner.
Andrés has years of experience with tourism in Ecuador and has helped many travelers plan, book, and enjoy a perfect Ecuador and Galapagos vacation. 
Contact me directly and start planning your Ecuador holiday!