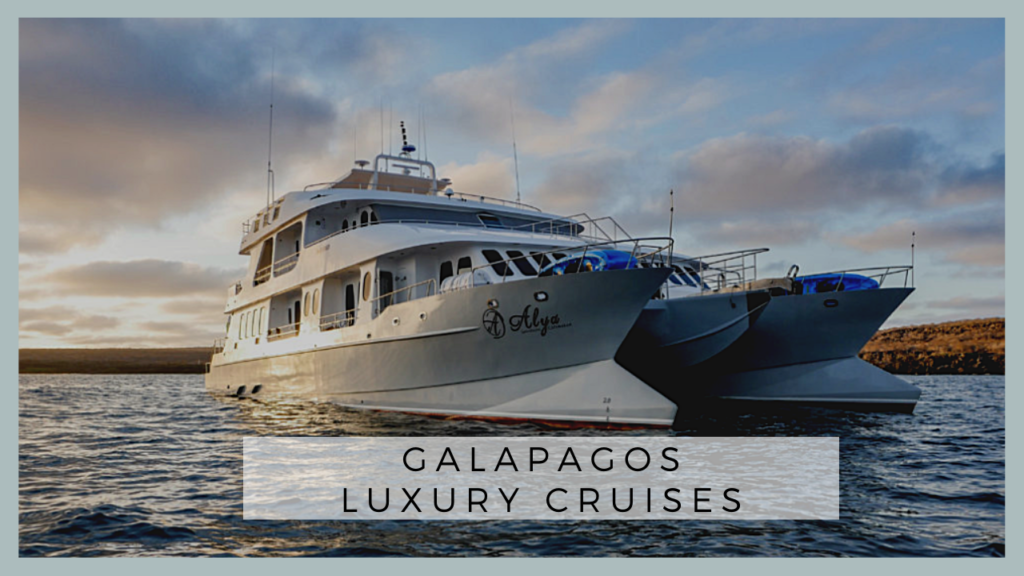 Galapagos Luxury Cruises
Luxury Class cruises are the finest way to visit the Galapagos Islands.
Get ready to experience the Galapagos aboard a luxury boat which will include incredible amenities such as a Private Balcony, Jacuzzi on board, beautiful bathroom facilities, top-notch bathroom amenities, espresso machines, bathrobes, slippers, cruise manager on board, and so much more!
What does a luxury Galapagos cruise entail?
Top-notch service
Gourmet food
Cruise manager on board who will make sure everything is perfect during your stay.
Private balconies in all staterooms
Handpicked decor
Ample and luxurious social areas and Jacuzzi on the sundeck
Kayaks on board
My experience on a Galapagos Luxury Cruise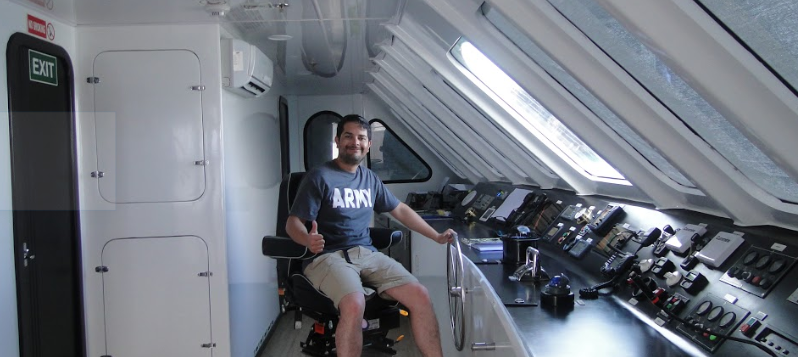 I recently had the chance to cruise the Galapagos Islands on board a beautiful luxury catamaran – The Alya. You can read about this amazing experience on my blog.
I can tell you being on board a luxury Galapagos boat is awesome. Suites and staterooms are spacious and well-equipped. The private balconies let you wake up with beautiful Galapagos landscapes. The common areas are well thought out and a great place to relax and take a load off after a jam-packed day in the Galapagos Islands. A luxury cruise is truly worth it and I highly recommend it.
Amenities onboard a Luxury Galapagos Cruise
Beautiful spacious double staterooms and one single cabin
Panoramic ocean view windows to fully enjoy the Galapagos
Private balconies in every cabin
Spacious closets and safebox
En suite remote-controlled air conditioner
Bedside drawers with charging ports
Writing desk
If you can splurge, Luxury Yachts will provide the very best experience and comfort in the Galapagos Islands!
Highly recommended!