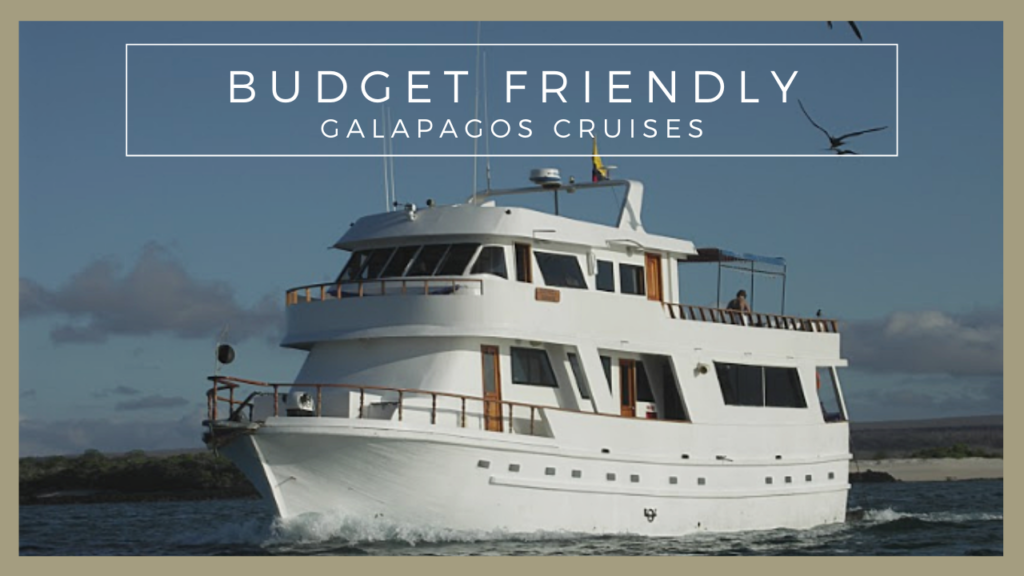 Budget Galapagos Cruises
Budget Galapagos Cruises are great for those travelers that wish to experience the Galapagos Islands and not break the bank.
Where have all the budget cruises gone?
Nowadays, available Galapagos budget-friendly boat options are quite scarce. We only offer 3 truly budget-friendly Galapagos cruise options. Most budget vessels have either been retired, have been upgraded and refurbished to become a higher-class boat, or have had their patents bought out by new first-class or luxury vessels.
What does a budget-friendly cruise entail?
Take into consideration that budget boats usually have small cabins, standard social areas, and limited deck space compared to higher class yachts. Some may only have bunk beds and will usually have small bathroom facilities. Guide levels vary aboard these boats, but, they all have to be licensed by the Galapagos National Park. An advantage of budget-friendly yachts is that solo travelers can choose to share a double cabin with someone of their same gender and will not have to pay an extra single supplement.
Budget Galapagos cruises versus Hotel based tours
I would recommend budget-friendly Galapagos cruises to young and adventurous travelers. You will be able to experience the Galapagos Islands wildlife and visitor sites as if onboard a higher class yacht. The only downside is that the accommodation onboard is not top-class. Because of this, you might think a hotel-based tour would be more comfortable and relaxed. You have to consider that you take a speedboat to uninhabited islands and speedboats are quite rough. Additionally, day tours are limited to a handful of islands. On a cruise, you get to sail during the night and you wake up at a new visitor site the next day. You get to enjoy more time at visitor sites and don't have to worry about the speedboat return that afternoon. On a cruise, you visit islands otherwise inaccessible on day tours.
Galapagos on a budget
A trip to the Galapagos Islands can become quite expensive. New luxury and first-class vessels are crowding the market, but many travelers don't want to spend so much. An obvious choice would be to try to book a budget Galapagos cruise. But, budget options are scarce nowadays.
Last minute Galapagos cruise deals
Your best option for a budget Galapagos vacation is to search for a last-minute Galapagos cruise deal. Budget-friendly options do not offer great last minute deals, but higher-class yachts offer amazing discounts. I have booked travelers on a luxury yacht paying less then what they would´ve paid for a full price budget option.
If you are looking for a budget Galapagos vacation contact us directly. We will search for a cruise that matches your request and has the best price point.