Top 5 reasons to use a Galapagos travel consultant
When you use a Galapagos Travel Consultant you will be able to create a hassle-free vacation.
Our expertise and connoisseur knowledge transcends the overload of information found online. We´ll use our knowhow of the best Galapagos cruises, Amazon lodges, hotels, tours, and activities in Ecuador to tailor-make an unforgettable vacation just for you.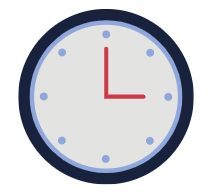 Planning a vacation to Ecuador and the Galapagos Islands takes time and patience. We can coordinate your itineraries, plan your logistics, and will find the best guides and most unique tours for you to enjoy a hassle-free vacation of a lifetime!
A personal travel concierge
Your vacation should be as unique as you are. We will craft and curate every moment of your trip here in Ecuador and the Galapagos Islands. From arranging a private pick-up at the airport to reserving your Galapagos Islands cruise, we can handle all the details.
Finding the perfect trip to Ecuador especially to the Galapagos Islands is quite tricky. You have to have insider connections and time-honored relationships with Galapagos cruise operators, Amazon lodges, local guides, hotels, and restaurants. To be able to receive preferential treatment, exclusive savings, updated availability, unique experiences, and complimentary extras.
Having us on your side means you can travel with confidence. We anticipate your needs and solve unexpected problems. We are here for you during the planning process, while you travel and upon your return.