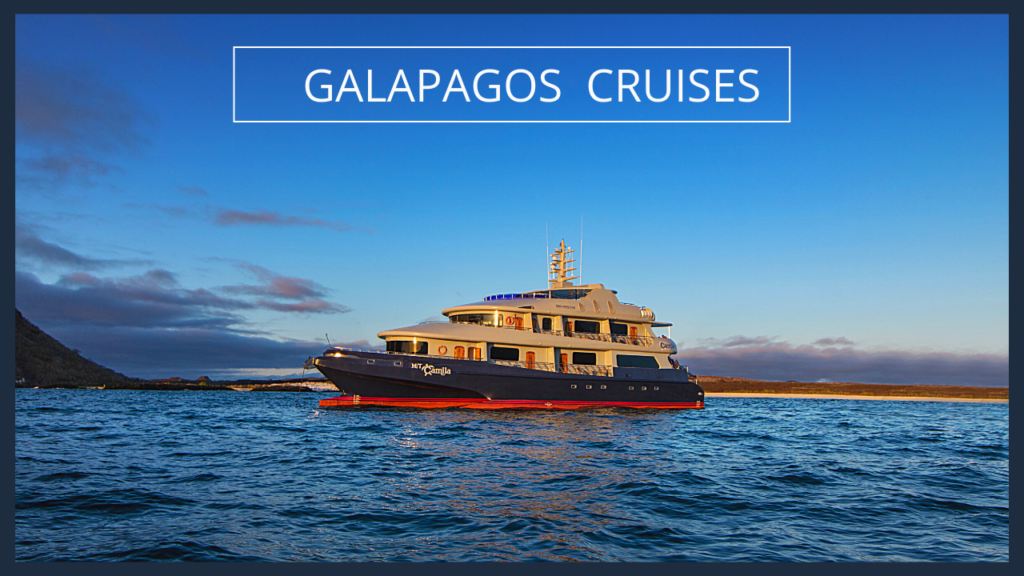 Exploring the Galapagos Islands aboard a cruise is truly magnificent!
If you really want to be a Galapagos Connoisseur, then you should consider our Galapagos Cruises.
I have been to the Galapagos Islands on a cruise various times. My most recent experience was aboard the Alya Luxury Catamaran. You can check out my blog post here.
Galapagos Cruises are oh so cool. Furthermore, the feeling of being aboard a yacht is amazing. A cruise feels much more exclusive and made just for you. You have over fifty yachts to choose from. Thus, you can definitely choose the coolest yacht available for your specific budget and requirements. Cruising the Galapagos seas and taking in the breathtaking sights of the archipelago is a dream come true. Definitely a bucket list experience.
What to expect aboard a Galapagos Cruise
On a Galapagos cruise, you are based out of your yacht. Additionally, you can choose; your itinerary, length of stay and yacht class. If you take a cruise, you will sail at night and wake up the next morning at a new visitor site.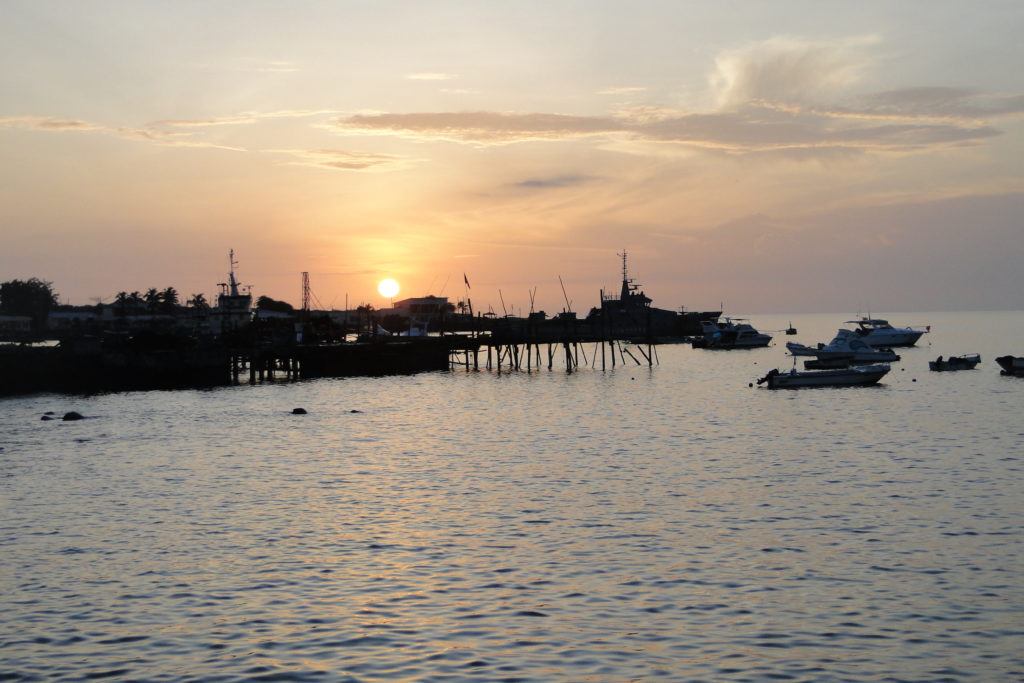 A typical day onboard a Galapagos Cruise
Have you ever wondered what a typical day on board a Galapagos cruise is all about?
Wake up call and morning visits
Your first wake-up call is when the ship moves the anchor in the early morning. I recall this happened around 6 am. I would get up, open the shades get out on the balcony, and basque in the beautiful Galapagos landscapes. This is the best way to wake up, so magical and you get excited about what a new day in the Galapagos Islands will bring forth.
Somedays you go for your first visit before breakfast. These early morning visits usually include a short trek at a visitor site or a dinghy ride circumnavigating a small island or islet.
Breakfast is usually served at 8:00 am. After breakfast, you have some time to get ready for your morning activity which will usually include a trek at an island, some beach time, and a water activity such as snorkeling, kayaking, or a dinghy ride.
Galapagos wildlife encounters
The great thing about the Galapagos is that wildlife is active and present all day long. Unlike other places like the Amazon rainforest where wildlife is only visible at certain times during the day. On all your Galapagos island visits you will have a chance to spot unique species living their everyday lives. Galapagos wildlife does not fear humans so you can get up close and personal with albatross, get a close look at mating rituals of the blue-footed boobies or snorkel and swim with sea lions. Every day is an adventure in the Galapagos Islands.
Make sure to pack your day bag with sunblock, your reusable water bottle, a camera or smartphone for pictures, a safari hat, and sunglasses. Regarding footwear I would recommend Tevas or Crocs which will help you in both dry and wet landings at the islands and when you trek through rocks or uneven terrain.
Once you are done with your morning activities, you return to the boat to freshen up. You can take a load off with a cold beer or soft drink on your boat´s social areas as you get ready for lunch. Lunch is usually served buffet-style and it will include local and international cuisine.
After lunch, you have some time to rest or take a ¨siesta¨ as your boat sails to the afternoon visitor site.
Afternoon visits
Every new visitor site is different and can include a trek, snorkeling activity, or kayak ride. Nevertheless, you will have an amazing experience on your afternoon visit. The weather cools down in the afternoon so it makes everything nice and comfortable.
When you return to the ship, you will usually have an a la carte or an alfresco dinner option as you take in the beautiful Galapagos sunset.
After dinner, its time to enjoy one of the many onboard activities, mingle with your travel mates and crew, or relax while stargazing outside.
A day on board a Galapagos cruise is jam-packed and at the end of the day you will be spent. You can snuggle in your comfy bed and before you fall asleep reminisce about the wonderful day you just had in the Enchanted Islands.
Galapagos Cruise Categories
Galapagos cruises can accommodate between 14-100 passengers. Most Galapagos yachts can carry a maximum of 16 passengers. Sixteen passengers is the magic number in Galapagos since you need to provide a certified naturalist guide for every 16 passengers.
There are bigger yachts that carry 20, 50 or 100 passengers. And you can choose the cruise category that best suits you.
Galapagos Cruise Categories
Budget-Friendly Cruises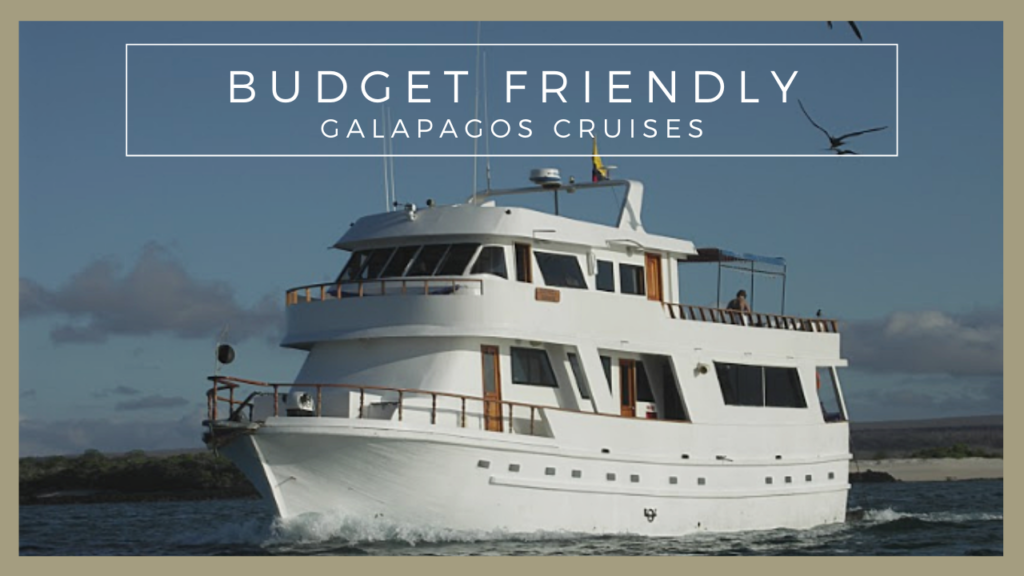 Budget Galapagos Cruises are great for those travelers that wish to experience the Galapagos Islands and not break the bank.
Comfortable (Tourist Superior) Cruises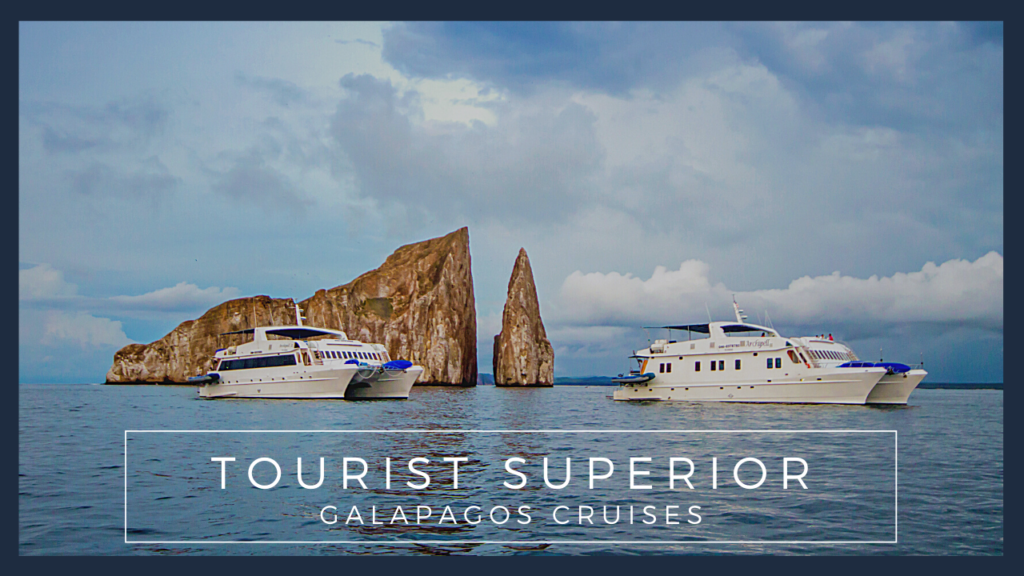 A tourist superior or comfortable Galapagos cruise will provide a top-notch experience in the Galapagos Islands. You will cruise aboard a well run and operated yacht with a friendly crew that will always strive to provide great service.
First-Class Cruises
First-Class Galapagos yachts are an excellent option for your Galapagos vacation. You will enjoy first-class accommodations and great amenities aboard a First-Class yacht or catamaran. Most include a suite option.
Luxury Galapagos Cruises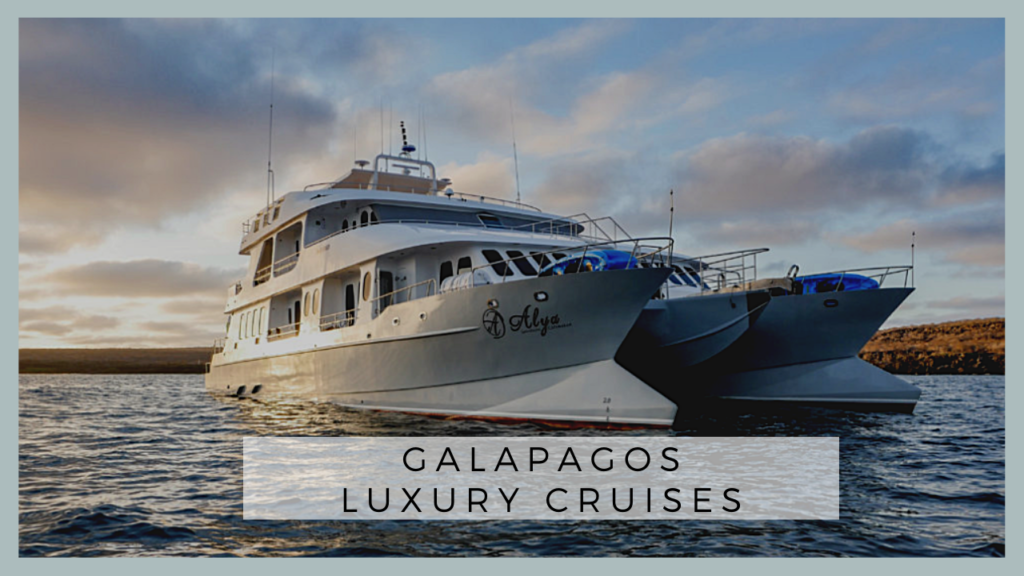 Luxury Class cruises are the finest way to visit the Galapagos Islands.
Get ready to experience the Galapagos aboard a luxury boat which will include incredible amenities such as a Private Balcony, Jacuzzi on board, beautiful bathroom facilities, top-notch bathroom amenities, espresso machines, bathrobes, slippers, cruise manager on board, and so much more!